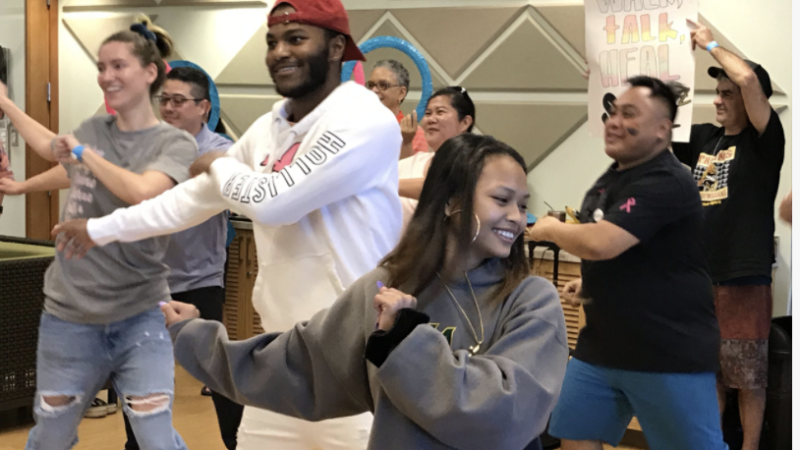 Any member of the UH West Oʻahu community (student, staff, and faculty) may file a report against a student for (an) alleged policy violation(s) under the Student Code of Conduct. We encourage you to help us support a positive educational environment that will benefit student success. When a student believes that she or he has been a victim of another student's misconduct, the student who believes she or he has been a victim will have the same rights under this Student Code of Conduct as are provided to the Complainant, even if another member of the UH West Oʻahu community submitted the report.
The Student Conduct report form has an option to request that your information be kept anonymous. In Student Conduct cases involving an anonymous reporter, the Student Conduct Officer may be limited in attempting to resolve the issue or holding a student accountable for an alleged violation, unless additional information becomes available.
Please read the entire notification carefully! All of our notifications have directions, instructions, and information on next steps (if applicable), along with a summary of the allegations that may have occurred and the potential charges that you may have violated. Also, the notification has a deadline for the student to respond.
If you still have questions, please contact the Student Conduct Office at uhwocode@hawaii.edu or (808) 689-2936.
Article III(B) of the Student Code of Conduct, lists the 21 prohibited conduct. Some provisions include acts of dishonesty (cheating, plagiarism, and furnishing false information), disruption of teaching or administration, physical abuse or assaults, threats or threatening behavior, sexual misconduct, theft and failure to comply with directions of UH West Oʻahu officials or campus security officers.
Contact us! We are here to help you! Every sanction has a purpose. Most sanctions are meant to be educational.
If you don't understand what is expected of you or if you have questions about your sanction, please contact the Student Conduct Office to get clarification. 
In cases where an UH West Oʻahu student is found responsible for a violation of the West Oʻahu Student Code of Conduct, UH West Oʻahu will impose discipline that is consistent with the impact of the offense on the UH West Oʻahu community. Article IV(B)(1-7) lists the potential sanctions a student may receive if they have been found "more likely than not" responsible for engaging in prohibited conduct. Some examples may include a written warning, discretionary sanctions, educational sanction, or suspension.
IMPORTANT: If there is an immediate risk or threat, please contact Campus Security at (808) 689-2911, before filing an incident report.  
If you have questions whether a potential violation occurred or if you are unsure on how to proceed in submitting an incident report, come talk with us.