Learn more about the many years of music experience our UH West Oʻahu Music faculty bring to the classroom.
Erik Haines, Adjunct Faculty
Erik Haines holds a Master of Music Degree from the University of Hawai'i at Mānoa. He has taught at UH Mānoa, Chaminade University, Windward Community College, and Punahou Music School. Since 1992 he has worked for the Hawaii Opera Theatre (HOT) where he is currently Director of Education. He has appeared in more than 28 productions with HOT including Prince Yamadori in Madama Butterfly, The Mandarin in Turandot, and roles in The Magic Flute, Carmen, Romeo and Juliette, and many other operas. Erik has been the president and governor for the National Association of Teachers of Singing – Hawaii Chapter, a board member of the Hawaii Alliance for Arts Education, and is Vice-President of the Mililani Aikido Club. He currently serves as the voice instructor for the Hawaii Youth Opera Chorus.
Dr. Daniel Houglum, Adjunct Faculty
Subject Focus: Music Literature, Music Theory, Songwriting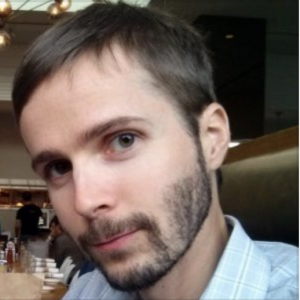 Dr. Daniel Houglum is a composer, pianist, and music educator serving as a Lecturer in the Music and Creative Media programs in the University of Hawai'i System. Although students in each course study and apply music in different ways, Houglum's courses all focus on developing musical understanding through informed listening. In his courses, students learn to think critically about the creation of music as a series of thoughtful and/or intuitive choices. Students are frequently asked not only what they hear, but why they hear. Key questions include: "Why did the composer/songwriter make that particular decision? What else could the composer/songwriter have done differently in that moment and what effect would that have had on the listener? Beyond teaching, Houglum composes original concert works and arranges music for various types of ensembles and styles. Recent local collaborators include the Hawai'i Symphony Orchestra, violinist Ignace Jang, cellist Joshua Nakazawa, Jake Shimabukuro, Ron Artis II, Amy Hanaiali'i, Makana, the Lullaby Project Honolulu, and El Sistema Hawai'i.  Houglum's music has been performed throughout the Midwest, in the U.K., Argentina, Brazil, New York City, Boston, San Francisco and Seattle. Local performance venues include Blaisdell Concert Hall in Honolulu, the Blue Note Waikiki, the Waikiki Shell, UH West O'ahu, Hawai'i Youth Symphony Pacific Music Institute at Roosevelt High School, the Clarence T.C. Ching Ballroom at Catholic Charities Hawai'i, and the Waimea Valley Amphitheatre on the North Shore. Houglum believes in bringing contemporary classical music to a greater audience through a diverse range of partnerships and he has faith in the power of music to inspire positive change in the community. Houglum earned his Ph.D. in Music Composition from the University of Iowa, where he served as Research Assistant for the Center for New Music. Raised in Soldotna, Alaska, Houglum completed undergraduate and graduate music degrees at Gonzaga University and Northern Illinois University.
Jay Junker, Adjunct Faculty
Subject Focus: Traditional and Popular Music
J.W. Junker teaches traditional and commercial music. Open to all majors, Junker's courses examine music as creative expression, commercial enterprise and meaningful cultural event. They tend to focus on issues relating to cultural preservation, cultural exchange, artistic choice and the effects of technology.  Outside the university, Junker serves as Executive Director of the nonprofit National Organization for Traditional Artists Exchange. He also sits on the board of the Friends of the Royal Hawaiian Band. Since the early 1980s he has worked closely with many of Hawaii's greatest traditional musicians in a variety of genres. Junker believes live performance is vitally important in our media-saturated society. He has helped organize numerous concerts, festivals, workshops, school performances and opportunities for master artists to teach in a one-to-one setting. At the same time he understands that recording allows for wider diffusion and a lasting means of documenting artists and their art. Credits in the music, radio, television and film industries are also numerous. Highlights include serving as a music consultant for major motion pictures as well as writing and producing feature documentaries, such as Kuʻu Home: Hawaiian
Songs of Home and The Dixie Hummingbirds: Eighty Years Young. With Stuart Yamane Junker created the popular series Na Mele for Hawaiʻi Public Television. Radio programs he created for Hawaiʻi Public Radio
include Na Mele O Hawaiʻi (co-hosted with Haunani Apoliona), Pacific Visions (hosted by Kealiʻi Reichel); Musics of Hawaiʻi, and Hawaiian Boogie, which explored and celebrated links between blues, country, jazz, pop, gospel and related styles from around the globe. Junker also contributes articles on music to local, national and international publications, including the Grove and Garland music encyclopedias. He has served as a consultant to the Smithsonian Institution, the National Endowment for the Arts; the Hawaiʻi State Foundation on Culture and the Arts, the Doris Duke Charitable Foundation, the Honolulu Museum, the Lyman Museum, the BBC; Swiss National Radio; Channel Four UK; NHK; National Public Radio; and more. Two of his favorite sayings, which he manages to work into lectures every semester, are "Music is never made in a vacuum" and "America's music is more democratic than America's people."
Chadwick Kamei, Adjunct Faculty
Subject Focus: University Band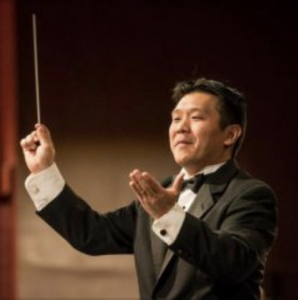 Chadwick Kamei is a graduate of the University of Hawaiʻi at Mānoa, where he holds a Bachelor of Science and Masters of Arts in Music Education. He has directed UH West Oʻahu's University Band since 2013 and held the title of Director of Bands at Pearl City High School since 2007. Maestro Kamei has worked in many areas of music education, directing middle school, high school and university bands, and has also toured his ensembles to places such as Beijing, China, Hamamatsu, Japan, London, England and Chicago performing in prestigious festivals and parades. He has served in many organizations, including the National Band Association (State Chair), Hawaiʻi Saxophone Association (Vice-President), American Society of Band Directors Association (State Chair), and the Oahu Band Directors' Association (Board Member). An inductee of the prestigious American Bandmasters Association, Maestro Kamei was also awarded the John Philip Sousa Foundation Legion of Honor in 2016 as one of the 10 best band directors in the U.S.  He co-directs the UH West Oʻahu University Band with Mr. Michael Nakasone.
Justin Kaʻupu, Adjunct Faculty
Subject Focus: University Chorus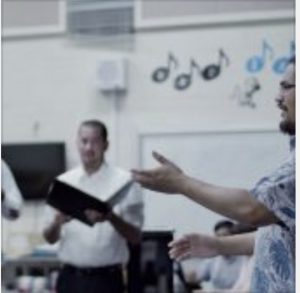 Choral director Justin Kaʻupu is a candidate in the Masters of Music Program in Conducting from Ithaca College under Dr. Janet Galvan, and holds Bachelors of Music Education from the University of Hawaiʻi at Mānoa. Born and raised in Hilo, he has been the director of choirs and in-house arranger at Kapolei High School since 2008. Under his direction, the annual Kapolei Choral Festival of Hawaiian choral music has been running since 2011.  Kaʻupu is highly involved with the Hawaiʻi chapter of the American Choral Directors Association and is currently co-chair for the all state Hawaiʻi High School Choral Festival. He has had the opportunity to conduct various college ensembles including those from UH Mānoa, Ithaca College, and Hawaiʻi Pacific University.
Dr. Katy Luo, Adjunct Faculty
Dr. Katy Luo, pianist, is a lecturer in music at both the University of Hawai'i at Mānoa and the University of Hawai'i–West O'ahu. For the last 20 years, she has taught and performed extensively throughout the US, mostly in New York City, where she resided for 14 years. Her performing experience ranges from the works of the classical masters performed on period instruments to the works of Cage, Ligeti, Schnittke, and other contemporary composers. Known for her innovative programming, she has presented programs such as the horn trios of Brahms and Ligeti at the Staller Center for the Arts, and a collection of dance suites by Bach, Albeniz, Schoenberg, and Cage at the Bloomingdale School of Music. Past concerts have also included: "Tradition Begins, Tradition Ends," which showcased the music of Bach and Stockhausen; "Recompositions," a re-appraisal of pre-existing musical styles in the works of Henze, Berg, and Dwarka; and "Remaking the Past," which explored modern masters in the role of arrangers and included works by Stravinsky, Bach, Mozart, Arvo Pärt, and Dominico Gallo.  Katy's past collaborations have included a performance of the Shostakovich Piano Quintet at the 2011 Nantucket Atheneum Dance Festival with the New York City Ballet, the Sunday recital series at the Cathedral of St. John the Divine with members of the Boys Choir of Harlem, a program of saxophone music from 1930s Berlin at the Goethe Institute with film composer Christian Biegai, and for the last three years, with Guerrilla Composers Forum in three world premieres by composers Danny Clay and Nicholas Benavides at the San Francisco Conservatory of Music's Hot Air Music Festival.  Originally from the San Francisco Bay area, she now lives in Honolulu. She is an alumna of the Young Musicians Program, a community outreach music program at the University of California at Berkeley. Her passion for and commitment to community organization led to her involvement formerly at the Boys Choir of Harlem and at the Bloomingdale School of Music, where she was both Resident Teaching Artist and the Director of A4TY (Album for the Young): Student New Music Project, a program she founded to provide children the opportunity to compose original compositions for fellow young musicians and to premiere works written by living composers. This program was a recipient of the National Endowment for the Arts Grant.  Katy holds a bachelor of music from Oberlin Conservatory of Music and master of music and doctor of musical arts degrees from the State University of New York at Stony Brook. Katy's principle teachers have included Jacqueline Chew, Monique Duphil, Haewon Song, and Gilbert Kalish.
Dr. Jon Magnussen, Associate Professor in Music (Program Coordinator)
Subject Focus: Music Literature, Music Theory, Songwriting, University Strings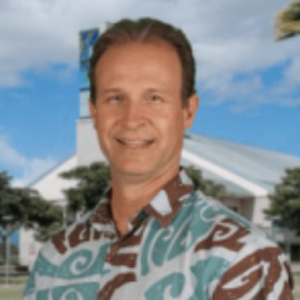 Dr. Jon Magnussen's music has been described as "hauntingly beautiful" (Salt Lake Tribune), "beautifully textured" (NY Times), and "thoughtful… deeply imaginative" (L.A. Times). Composed for the concert hall, drama, dance and film, his music has been commissioned and performed nationally and internationally by organizations including American Ballet Theatre, American Composers Orchestra, Chamber Music Hawaiʻi, Ebb and Flow Arts, ETHEL (string quartet), Haven Trio, Hawaiʻi Youth Opera Chorus, Hawaii Youth Symphony, Honolulu Symphony, The Juilliard School, Limón Dance Company (NYC), Lula Washington Dance Theatre, New York New Music Ensemble, New Juilliard Ensemble, New York Percussion Quartet, New York Virtuoso Singers, The Shakespeare Theatre (Washington, D.C.), and St. Luke's Chamber Ensemble. His compositions have been funded by organizations including the Argosy Foundation, Chamber Music America with support from The Andrew W. Mellon Foundation, The Aaron Copland Fund for Music, Honolulu Mayorʻs Office on Culture and the Arts, Kosasa Foundation, Library of Congress, Meet the Composer, National Endowment for the Arts, and the Gladys Krieble Delmas Foundation. His recordings appear on the Albany and CMH labels. Recent collaborative projects include Pākaʻa Lanakila! (a Hawaiian-style "Peter and the Wolf") for Chamber Music Hawaiiʻs Spring Wind Quintet and Hawaiian-language narrator; and TWINGE, a chamber work for Haven Trio based on Barry Bearak's New York Times article "The Day the Sea Came". Magnussen holds degrees from The Juilliard School, Conservatoire Nationale Supérieure de Musique de Paris and Cornell University. He was Artist-in-Residence at the Institute for Advanced Study in Princeton from 2000 to 2007, and is currently Associate Professor of Music at University of Hawai'i–West O'ahu, where he was awarded the 2018 Regents' Medal for Excellence in Teaching.
Bobby Moderow, Jr., Adjunct Faculty
Subject Focus: Hawaiian Ensemble, ʻUkulele, Slack Key Guitar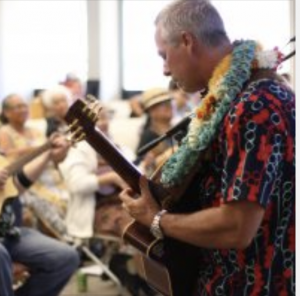 Multi-Nā Hōkū Hanohano Award winner Bobby Moderow, Jr. was fortunate to pursue his passion at an early age when the legendary Raymond Kane broke tradition of keeping slack key secrets and shared his knowledge with anyone who wanted to trade lessons for fresh fish catch or a five pound can of ham. Moderow later founded Maunalua (Bobby Moderow, Jr., Kahi Kaonohi, and Richard Gideon) in 1993. The group released their first album, Maunalua, in 2000 – and promptly won the Nā Hōkū Hanohano Award (the Hawaiian Grammy®) for "Hawaiian Album of the Year." Their 2003 album, Kuleana, garnered Nā Hōkū awards for both Group and Favorite Entertainer of the Year. Their third album, Ho'okanaka, was released in 2007 and won yet another Nā Hōkū Award (Group of the Year). After an eight-year break from the recording studio, they released their highly anticipated fourth album, He Inoa, to critical acclaim in 2015. The album's title, which translates to "We Are" Maunalua, introduces their newest member, ʻukulele and guitar player Richard Gideon, who joined the band in 2009.
Michael Nakasone, Adjunct Faculty
Subject Focus: University Band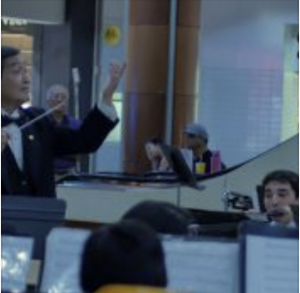 A graduate of Hilo High School, Mr. Nakasone earned Bachelor of Science and Masters of Arts degrees in Education from the University of Hawaiʻi at Mānoa, and was Director of Bands at Pearl City High School where he headed one of Hawaiʻi's best known high school music programs for 28 years. A music educator with the state Department of Education for a total of 37 years, Maestro Nakasone has been named Teacher of the Year by the State Department of Education, and under his leadership, the Pearl City High School Band received the Sudler Flag of Honor from the John Philip Sousa Foundation and was invited to the prestigious Midwest Band and Orchestra Clinic in Chicago. In addition, he took the Pearl City Band to a number of out-of-state venues including the Macy's Thanksgiving Day Parade in New York and the Tournament of Roses Parade in California. In 2005, Maestro Nakasone became the 18th Bandmaster of the Royal Hawaiian Band since its inception in 1836. An inductee of the prestigious American Bandmasters Association, he was also awarded the John Philip Sousa Foundation Legion of Honor in 1995 as one of the 10 best band directors in the U.S.  Maestro Nakasone co-directs the UH West Oʻahu University Band with Mr. Chadwick Kamei.
Dr. Heather Strohschein, Adjunct Faculty
Subject Focus: World Music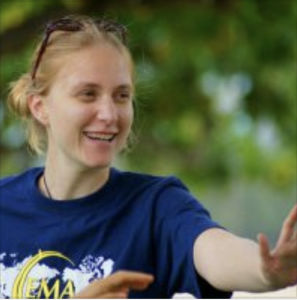 Heather Strohschein is a recent PhD graduate in ethnomusicology at the University of Hawaiʻi at Mānoa. She holds a BA in world music and an MM in ethnomusicology from Bowling Green State University in Ohio. Strohschein teaches the online Music of World Cultures survey course which focuses on the historical development of traditional and modern musics around the world. Strohschein's courses are specifically designed to engage all majors in various aspects of music—including aural analysis, ethnography, instrument building, and lyric-writing. Strohschein highly values writing and listening as both skills and art forms. She encourages her students to consider the challenges and delights of writing about music. Strohschein's own eclectic interests have resulted in paper topics ranging from theorizing affinity community, glocalization and Thailand's sakon, and Richard Wagner and feminism. She has presented these at the Society for Ethnomusicology, the SPAS Graduate Student Conference, and the College Music Society. Her dissertation and current research focuses on Javanese gamelan use outside of Indonesia as well as the performance of affinity and community. She is particularly interested in the dynamic relationships involved in establishing and maintaining community music ensembles far from their country of origin. On a personal level, Strohschein participates in community activities that promote diversity and understanding. She is currently a member of the programming committee for Bowling Green, OH's Not In Our Town (NIOT), an organization dedicated to addressing prejudice and hate in all forms. Bowling Green's chapter is co-chaired by members of the university and the local community and works to bridge the "town and gown" divide.