About Mental Health Services
UH West Oʻahu offers free and confidential mental health services for all enrolled students who are physically in the state of Hawaiʻi. Services are provided by a qualified mental health professional and include individual and group therapy, couples counseling, and psychological assessment.
Appointment slots are offered Monday – Friday, except for state holidays. Appointments are offered in-person and online through Zoom. To make an appointment, please email uhwotalk@hawaii.edu. Availability of appointments may vary based on the volume and service needs. We are committed to meeting with students within 2 weeks of the initial request. For new clients, please email uhwotalk@hawaii.edu if there are less than 2 available appointment times to choose from during the week.
Monday – Friday
7:45 a.m. – 4:30 p.m.
Call (808) 689-2661 to schedule an appointment or visit room B216 in the UH West Oʻahu Library for more information.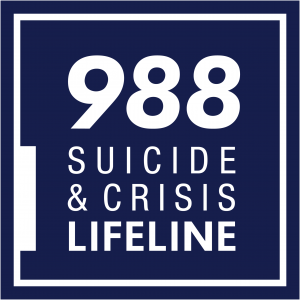 988 Suicide & Crisis Lifeline
The 988 Suicide & Crisis Lifeline can all help prevent suicide. The Lifeline provides 24/7, free and confidential support for people in distress, prevention and crisis resources for you or your loved ones, and best practices for professionals in the United States.