Library Light Fixture Replacement
September 16, 2022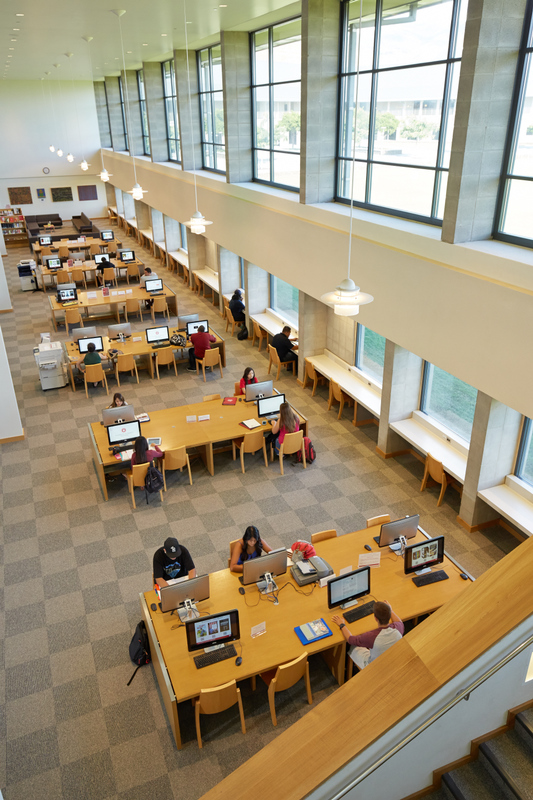 The pendant light fixtures on both floors of the Information Commons area are scheduled to be replaced the week of September 26; the project is expected to take one week to complete.
Details
The Library will remain open during this time but the Information Commons areas on both floors will be closed and cordoned off.
The remaining computers in the Information Commons will be removed and we will have two quick-stop computer stations set-up near the front lobby and printing will be available through pick-up at the Circulation Desk.
All services desks on the first floor will remain accessible to the public.
The second floor will be closed to the public and any items needed from the shelves will be paged by the staff. Go to the Circulation Desk for assistance with that.
The Noʻeau Center will be open and can be accessed via the stairwell on the west side of the building only.
When the work occurs, patrons in the vicinity will likely hear noise from small tools and removal and installation of the fixtures. Please heed and take notice of all barriers and signage. If you have any questions, please contact the UHWO project manager at 808-689-2546.
Updates
9/29: The first floor has fully reopened. Computers will be added back to the desks soon. The second floor remains closed until further notice.
10/5: The first floor InfoCommons computers have been installed and can be used by visitors. There are 4 desktops on each of the large tables (6 total). The second floor remains closed.
10/7: The second floor will reopen on Mon, 10/10. Please be aware that the vendor needed to order different supplies for the second floor lights so – while the project is paused – their equipment is being stored by the Comic Book shelf. Please leave that equipment alone (it's behind barriers).
10/28: The project will resume on Mon, 11/7. It's anticipated to take two weeks to complete the work on the second floor, which will be closed until project completion.
11/14: The project has concluded and the second floor has reopened.
Back to all News & Events