Archive of Facebook and Instagram Ads
November 5, 2018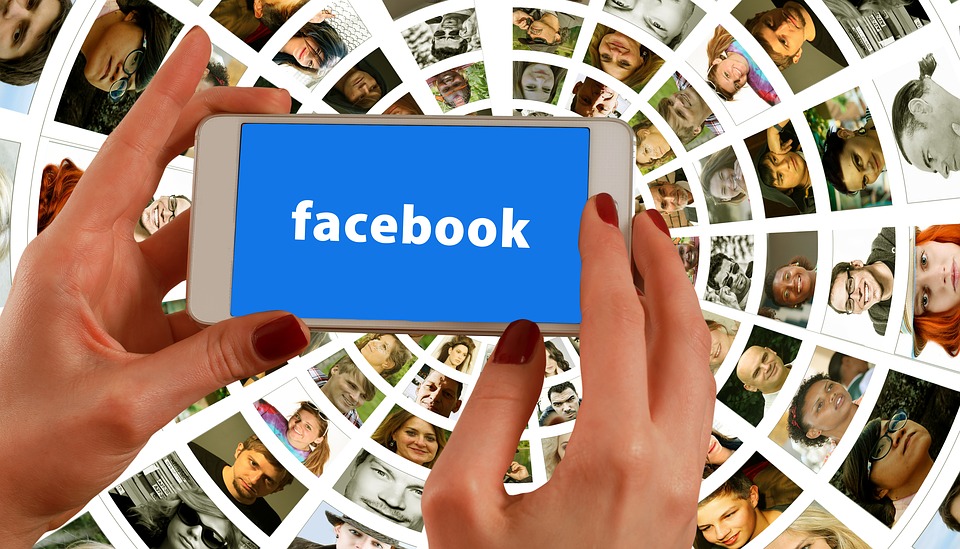 According to Facebook, in the 3rd quarter of 2018, they had 2.27 billion monthly active users.  Advertisers leverage the power of social networking sites like Facebook to reach out to target customers and promote their brand and/or ideology. During election seasons, many ads we'll see focus on specific political candidates and bills.
Facebook has a relatively new archive, which serves as a database of all the ads created after May 5, 2018 on Facebook and Instagram. Using this database, you can see what ads are on Facebook (many of which don't appear on our own feeds because of our location or interests, etc.), track their visibility, see how much was spent on it, and learn more about the organization that created the ad. More information from their website is below:
"Facebook created the Ad Archive to give people more information about some of the ads they see and the advertisers who are funding them. The Ad Archive contains ads about elected officials, candidates for public office and issues of national importance, such as education or immigration. Not sure where to start? Read the weekly Ad Archive Report to get the big picture. You'll see how much advertisers are spending, popular search terms and more."
Check it out yourself at https://www.facebook.com/ads/archive.
The example below showcases an ad for Kris Kobach, who is running against Laura Kelly in the race for Governor of Kansas.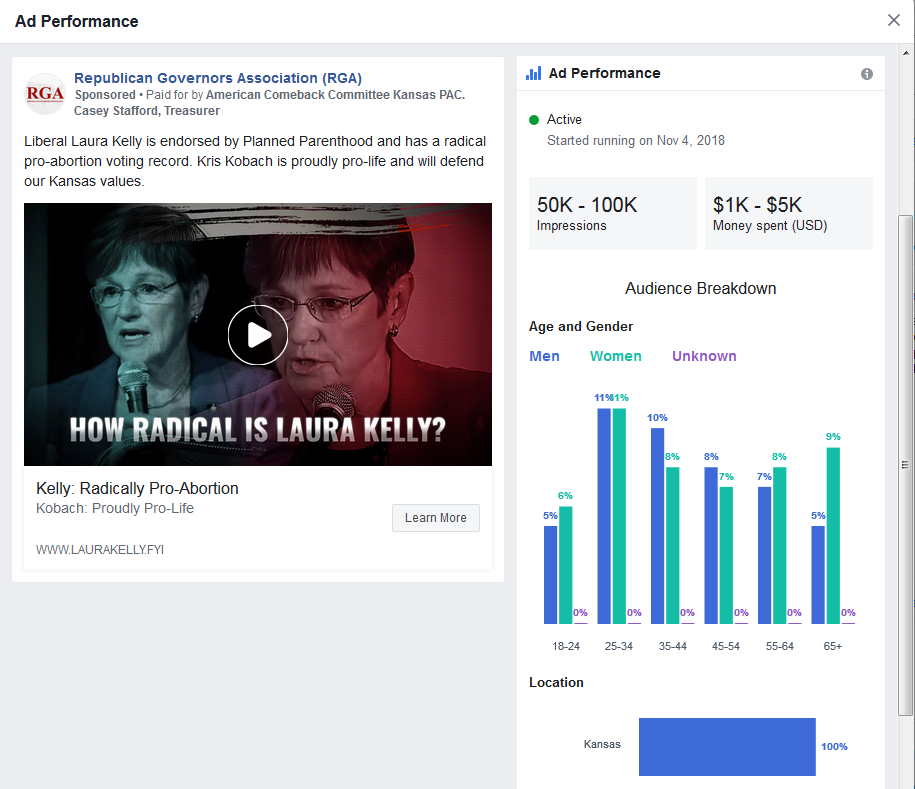 Back to all News & Events