Dr. Katherine Aumer, an assistant professor of Psychology at the University of Hawai'i–West O'ahu, was among the researchers behind a multi-campus study in Hawai'i investigating students' sleep health.
The study, "University students' sleep during the COVID-19 pandemic in the State of Hawai'i," was recently published in the Journal of American College Health, which publishes research on health in higher education institutions, focusing on preventive medicine, community health, mental health, pharmacy, and sports medicine. The article was also posted by the National Center for Biotechnology Information, a division of the National Library of Medicine at the National Institutes of Health.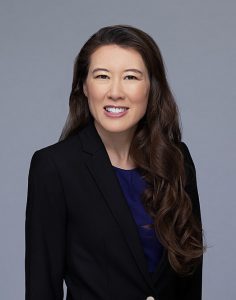 Aumer along with faculty from every major university in Hawai'i — University of Hawai'i (West O'ahu and Hilo campuses), Hawai'i Pacific University, Chaminade University of Honolulu, and Brigham Young University–Hawai'i — participated in the study, which assessed the sleep of more than 1,200 undergraduates from those universities during the COVID-19 pandemic.
"Students reported increased sleep time, but decreased sleep quality during the pandemic," Aumer said.
The study found that all campuses were associated with disrupted sleep, regardless of size, location, religious affiliation, term structure, or method of instruction. However, certain differences in key demographics were related to different outcomes, Aumer said.
"Sleep quality is an important aspect of mental and physical health," she said. "For the students of Hawai'i, it is important that we help encourage quality sleep hygiene and mental health resources."
The study concluded that in response to public health crises, such as the COVID-19 pandemic, all Hawai'i universities should screen students for sleep disruption, emotional adjustment, social isolation, and substance misuse.
Additionally, according to the study, programs to promote sleep and behavioral health appear particularly warranted for graduating seniors, Pacific Islanders, students with high BMI, and students who commute to college.
Aumer was part of the planning for the study, recruiting participants, and analyzing data.
"The study was a great collaboration with wonderful researchers from all major universities," Aumer noted.
Image courtesy of Tracy Wright Corvo