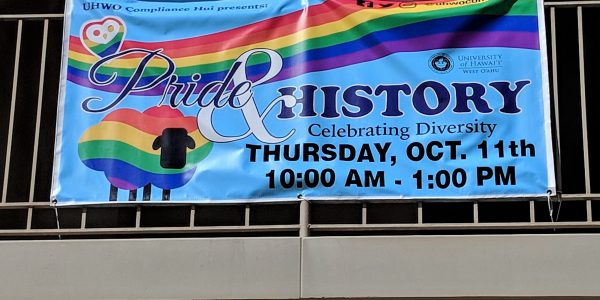 The Campus Compliance Hui (chaired by Director of Compliance) is a group of cross campus representatives that ensures vital compliance programming and training on our campus is provided.
The Chancellor has tasked this group with the following:
Identify federal and state laws which require training and programming on campus, and the the audience who must receive those trainings as well as the types of necessary programming.
Develop a proposed calendar for the next academic year of major campus events, trainings and programming opportunities by the end of the preceding spring semester.
Provide suggestions for evaluating and assessing campus-wide training and programming for its effectiveness, as well as offer suggestions for improving any future training or programming.
Assist in developing or suggesting a mechanism which will allow the campus to keep recorded information (yearly) on the following: training, programming, events, attendance by faculty and staff, and overall participation in major campus events.
Promote campus-wide involvement and participation during compliance related campus events.
Offer suggestions for future membership, membership terms, funding or other needs as determined necessary by the Campus Compliance Hui for meeting other compliance requirements for the UH West Oʻahu campus.
Provide updates and information regarding the Hui's progress and or potential barriers to the campus' Executive Management Team when requested and/or necessary.
Provide support for other necessary campus training and programing initiatives identified by the Chancellor and/or Executive Leadership. 
AY 2021-22 Compliance Hui Members are:
Beverly Baligad, Chair, Director of Compliance
Trudy Asato, Student Conduct Officer
Carina Chernisky, Public Services Librarian
Rosemary Foster, Human Resources Specialist
Kelly Fujino, Student Life Operations Manager
Stacy Kelly, Health Care Assessment Coordinator
Beverly Orillo, Environmental Health & Safety Specialist
Christina Pascua-Galdiano, Disability Support Coordinator
Madisyn Schoonover, Employment Specialist
Leila Shimokawa, Director of Communications
Dr. Steve Taketa, UH West Oʻahu Clinical Psychologist
Rona Yogi, Operations Coordinator
Constitution Day recognizes the day the United States Constitution was adopted and those who have become U.S. citizens. The campus offers events and programs related to the Constitution on September 17. A U.S. federal policy requires that Constitution Day be held on September 17 of each year, commemorating the September 17, 1787 signing of the Constitution.
VAWA/Sexual Assault Awareness
Sexual Assault Awareness Month is an annual campaign to raise public awareness about sexual assault and educate communities and individuals on how to prevent sexual violence. Observed in April, UH West Oʻahu presents events that provide information on sexual assault/sexual abuse, and the legislation that addresses this very important issue, VAWA, the Violence Against Women Act.
Healing Soles/ Domestic Violence Awareness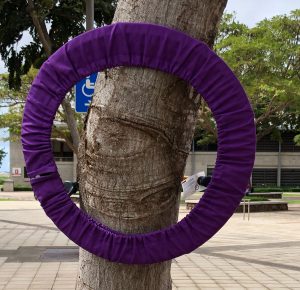 This event, held in October, is to bring awareness to the serious causes, effects, and reverberations that intimate partner violence (IPV) creates. Healing soles is an event that begins to actively confront gender stereotypes by asking participants to walk the campus loop in women's high-heeled shoes. This event creates a safe and fun space to reveal and consider many of the underlying causes of intimate partner violence without defensiveness or denial. IPV, also known as Domestic Violence (DV), allows the campus to raise awareness of what DV looks like, how it can be ended, supporting local DV survivors, and pledging to remain non-violent and peaceful for the good of the community and our Ohana. 
Also known as "Walk a Mile in Her Shoes" this march/walk is a dramatic opportunity to raise awareness about the serious causes, effects, and remediations to men's sexualized violence. Why men in women's high-heeled shoes? We ask men to walk in women's high-heeled shoes to actively confront gender stereotypes and expectations. In this space of playful confrontation and openness, it's possible to reveal and consider many of the underlying causes of men's sexualized violence with less defensiveness and denial.
https://www.walkamileinhershoes.org/
(This is now incorporated with Healing Soles & One Billion Rising) Educate participants about mental health problems and the threat of suicide. The goal of this initiative is to increase help seeking behavior, prevent suicide, and to encourage a campus culture of wellness and health.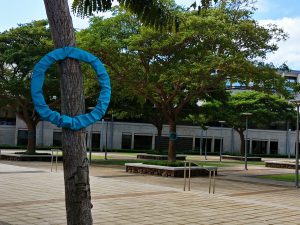 One Billion Rising is the biggest mass action to end violence against women (cisgender, transgender, and those who hold fluid identities that are subject to gender-based violence) in human history. The campaign, which launched on Valentine's Day 2012, began as a call to action based on the staggering statistic that 1 in 3 women on the planet will be beaten or raped during her lifetime. With the world population at 7 billion, this adds up to more than ONE BILLION WOMEN AND GIRLS.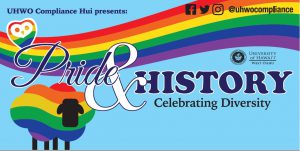 Nurture and support its LGBTQ+ community by creating a more healthy and compassionate environment for all. For more information: Hawaiʻi LGBTQ+ Legacy Foundation website.
The Safe Zone Program's objective is for trained participants to utilize their gained knowledge and skills to foster a safe and inclusive community for LGBTQ+ students, faculty, and staff, so as to promote social justice in the University of Hawaiʻi System. Participants in a Safe Zone Training will gain knowledge about the LGBTQ+ community, and they will learn about their expected roles under and responsibilities to their campus and University of Hawai`i System policies. Safe Zone Training further familiarizes participants with available LGBTQ+ campus and community resources as well as strategies to support and advocate for LGBTQ+ students, faculty, and staff in the University of Hawaiʻi System. Upon completion of a Safe Zone Training, participants will receive a Certificate of Attendance as well as an invitation to become advocates in the University of Hawaiʻi System Safe Zone Program by completing a brief online post-training test. Advocates will receive an LGBTQ+ Safe Zone sign to display at their work space.
National Stalking Awareness month takes place in January every year and will be recognized in a weekly series shared by the Compliance Hui. Students will have a chance to win prizes for their participation and resources will be shared for stalking awareness for students and educators. Did you know that stalking is a crime which can be defined as engaging in a course of conduct directed at a specific person that would cause a reasonable person to fear for their safety, or the safety of others, or cause substantial emotional distress? This series will provide resources to identify and seek help if you or someone you know is experiencing stalking. Yellow is the official color for National Stalking Awareness Month. Take a picture of any of our yellow rings you find on campus and post it anywhere on your social media and tag us for a chance to win a prize! 
Substance Abuse Awareness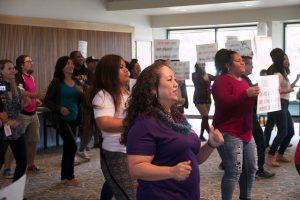 (This is now incorporated with Healing Soles & One Billion Rising) Programming directed at raising awareness about the harmful impact that drugs and alcohol can have on health and wellness, educate students about relevant addictive chemicals. In addition, our goal is to educate students about signs of substance abuse problems and inform them about where and how to get help.
"Ola Ke Kaiāulu: A Thriving Community"
In AY 2017-2018, during fall convocation, a new campus tradition was established with the first awarding of the Chancellor's perpetual trophy named "Kaiāulu."  The name of the award is from the phrase "ola ke kaiāulu i ka hana kānaka" which means "a community thrives through the efforts of its people."
A symbolic work of art, Kaiāulu includes the five pillars which represent the Chancellor's guiding principles: Poʻokela (educational excellence); Kaiāulu (our campus community); Hana Lawelawe (service to the larger community); Mālama Honua (care of land, sea, and sky); and, Waiwai (philanthropy, scholarships, and partnerships). Each of these principles are etched at the top and at the bottom of each pillar and around the platforms.
Each pillar, as well as the base, bears the symbolic pattern of the wing markings of the pueo, the native Hawaiian owl that is the mascot of UH West Oʻahu. In front of the 'umeke is UH West Oahu's seal, etched on a wooden koa medallion. The entire base and pillars – including the maile lei is made of koa; the ʻumeke (bowl) at the top is made of kamani wood.  Both woods are native to Hawaiʻi and highly prized by woodworking artists.
The Kaiāulu Award is presented annually during each fall convocation to the division who earns the most points by encouraging employee participation in identified programming and awareness events designed to support the foundation for building a safer, healthier and more positive culture and community on our campus. In addition to "bragging" rights and possession of Kaiāulu for the entire year, the divisional winners will receive $500 to be used towards an event aimed at strengthening and building a stronger community within the division.
List of award recipients:
AY 17-18 Dr. Judy Oliveira, VCSA 
AY 18-19 Dr. Judy Oliveira, VCSA