ACBSP Accreditation
The University of Hawaiʻi–West Oʻahu Bachelor of Arts in Business Administration program is accredited by the Accreditation Council for Business Schools and Programs to offer the following programs:
ACBSP accreditation evaluates aspects of leadership, strategic planning, relationships with stakeholders, quality of academic programs, faculty credentials, and educational support. These determine whether or not the business program offers a rigorous educational experience and demonstrates continuous quality improvement.
As part of our accreditation, programs are required to share student achievement statistics about our program. Here you will find various charts and graphs about different aspects of our program.
Degrees Awarded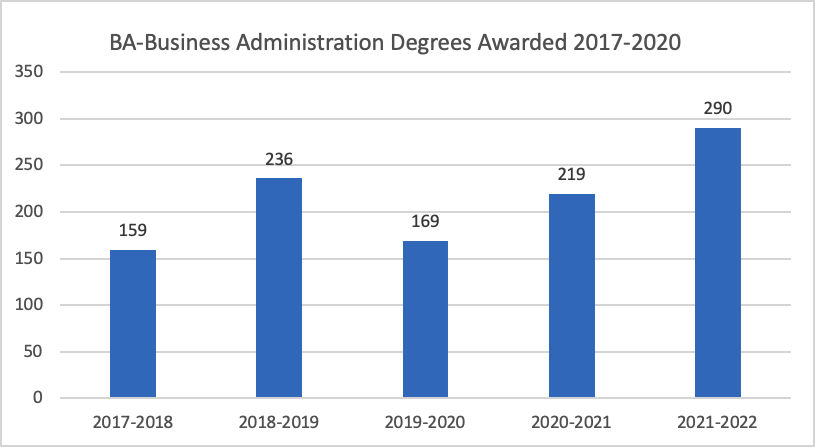 Degrees Awarded – 5 Year Overview
Practicum Internships
Internships by Concentration – 5 Year Overview
Transfer Enrollment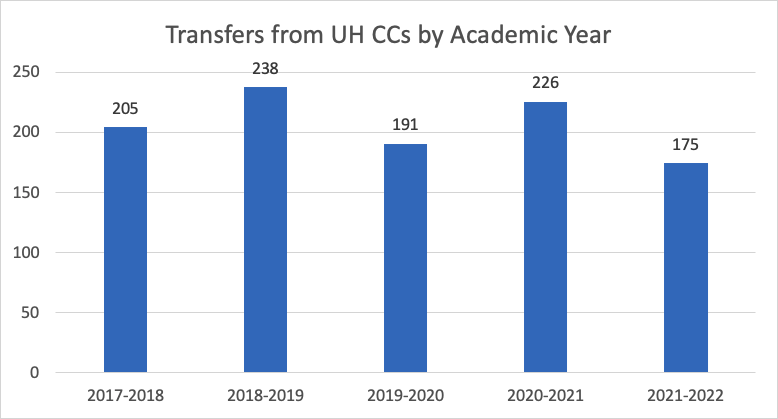 Transfer Enrollment – 5 Year Overview